What We Offer
Say goodbye to aimlessly wandering the gym. Our custom personal training programs give you the structure you need to conquer your fitness goals. Do you want to lose weight, build muscle, or be healthy? We have helped many of our clients achieve just that.

"After returning from deployment I struggled with consistency and finding workouts right for me. Josh offered me two great programs back to back to get me where I wanted to be. Both programs offered me diverse lifts and pushed me to my limits. I saw the results I was hoping for and would 10/10 recommend."
Hunter Angus
"Josh knows how to put together a workout! He put me through some killer HIIT workouts and even gave me some great pointers to rehab my shoulder."
Aimee Lang

"Josh was an amazing trainer that acknowledged my physical and nutritional needs. He customized the plan providing alternatives to my different challenges. He provided me with the right tools and taught me so much about the right form and the best way to improve my physique. I have had many different experiences with personal trainers and he was definitely the best!"
Johan Rodriguez
"My experience with Josh had been awesome. He builds a super flexible programs that allow for life to happen while still getting better. As a coach, Josh will check in and ensure accountability and comfortability with getting better."
Tyler Delarosa

"Josh has been an incredible trainer, from building a workout/training regiment to modifying said workout to fit your own personal schedule, he is 100% behind any of his clients and offers a wide range of options in what he can do to better your workout/training. 10/10 in my book, book your courses while you can!"
Kyle Heisey
"I have been doing the program from Saudi Arabia and couldn't be happier. He has tailored a program to fit my needs and addresses my weaknesses. I couldn't recommend a better coach or program."
William Humphries
"I've been working with Josh for around 2 months now. I love his drive, his energy and knowledge he brings to any session. I've been training for 3 months and wish I'd met Josh sooner especially for the 1 2 1 training. He pushes you beyond what you think you can achieve and it's the best feeling ever! I've only a few weeks left to have the opportunity to work with this man and will take advantage of his expertise as much as I can, while hopefully learning something along the way.
Thank you Josh, will miss the good vibes when I leave!
Corrine Ellis
"I have been through a few back surgeries and the mostly fail. I was letting my pain control my life. Wasn't active and never wanted to really go anywhere. I met Josh at a friends wedding in Wyoming, great guy and really knows fitness. I messaged him about a month ago and told him I was done with how my life was going and I needed some help with exercises for someone in my condition. He sent me a routine and I've been doing it ever since. Even my Physical Therapist agreed with the routine. Now I'm jogging 1-3 miles daily. Spend about 1 – 2 hours doing my routines and I feel
better. I still love with a lot pain in my back and the nerve damage in my legs, but it is countered by the exercises I do daily. I wouldn't be happy and motivated today if I didn't reach out to him. I'd recommend this to anyone. Young, old, injured or just out of shape. Thank you
"
Ben Bush
"Highly recommend!!! Very creative workout routine. Always payed attention to my notes on the app and answer all my questions. Made the right decision to do one of his programs transitioning from 2021 to 2022. It was like my fitness life was jumpstarted."
Humberto GM

"I went from being able to run 0 to 8 miles in a few weeks and now I'm stronger than I have been in years!"
Matt Anderson

"Never been one to want a PT but I was tired of not getting the desired results.
I DEFINITELY RECOMMEND!!! Results and improvements for me are happening weekly!! Immediately, Josh found out my fitness routines and built a program based off those routines, needs and likes. He paid close attention to my past injuries and worked around it. The 1 on 1 sessions are GREAT! I'm pushed (not obnoxiously) when needed and he definitely motivates! He's even joined in on a lot of the reps
. The fitness app is easy to use and follow, the exercises are effective and the whole program is just awesome! I've also gone to some HIIT classes and pheeeeew!!!!! Great workout!! JOIN THE TEAM!!!!"
Brandon Knight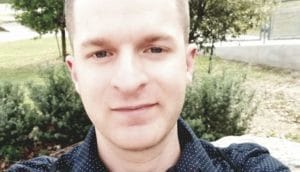 "I have been working with Josh for over a month now. He has built a strong workout routine, that I am comfortable doing. I started out hardly knowing how to lift a weight besides picking it up and moving it. Now, I am more comfortable in the gym and can continue working hard to achieve my goals. If there is ever a workout I am uncomfortable doing or just plain weak at, he changes it up to meet my needs and makes me stronger so I am able to that workout. It feels amazing to feel myself getting stronger. I can't wait to work on my running endurance next. Feeling motivated!"
Brenton Trujillo-Carrol

"I'm on week 5 of the hybrid program Josh built for me and I couldn't be happier with my progress. The program combines a cut with half marathon training, I'm down 7 pounds and my "race-pace" runs are currently 15 seconds/mile quicker than my goal pace. Our weekly check-ins have helped keep me on track and he's taken every concern/request I've had to heart. I can't wait to see what the next few months have in store!
If you're looking for a coach to help you reach your fitness goals I highly recommend connecting with Josh – he might be the right fit for you, too!"
Ginae Lee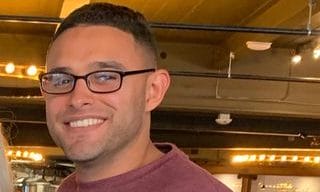 "Shield barbell was a great choice. I started a month ago and about to start my second month. It was just what I needed to get me back in the gym and motivated. the workouts are fit to what your goals are and coach martin is always responsive to the feedback you put on the app or any other questions you may have. I highly recommend!"
Andrew Rivera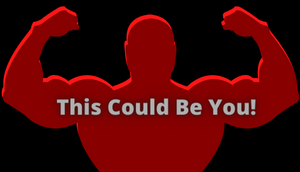 "The journey of a thousand miles begins with one step."
Lao Tzu
Personal Training
Our personal training programs are designed specifically for our client's goals and are structured to help them achieve success.
Blog
If you're looking to learn more about health, fitness, and sports performance, be sure to check out our blog. We'll keep you informed and up-to-date on all the latest news and developments.
Nutrition Counseling
If you're looking to improve your diet and don't know where to start, we offer 1-on-1 nutrition counseling to help you make lasting changes.
Podcast
Do enjoy fitness podcasts? We have a variety of episodes discussing diverse topics related to fitness; why not give our latest episodes a listen?